Welcome to the jungle—all about the diverse flora and fauna at FCC Angkor
July 30, 2019 by Staff
FCC Angkor's tropical oasis teems with lush landscaping and botanical life, from thousands of homegrown lemongrass plants (7,000 to be exact, grown by staff from Tekvel Village, 25 kilometers east of Siem Reap) to notable trees like foxtail palms. No matter where you enter, whether from the riverside, with the expanse of the grassy lawn and Mansion straight ahead, or through the arrival sala on Street 03, before the hand-etched sandstone relief anchored by timber screens, the presence of green is overwhelming—an extraordinary jungle mise en scène, where nature and modernist architecture with French colonial inspirations become intimately intertwined and meet.
The thoughtfully selected flora breathes life, quite literally, into the design, and includes sacred, ancient banyan trees with strangler figs, rain trees and a plethora of wild banana, tamarind and mango trees, the latter of which flower end January, and grow fruit just before Choul Chnam Thmey, or Cambodian New Year.
Local sugar palm trees (one older sugar palm traverses the floor and ceiling of a stunning suite), fragrant frangiapanis, sturdy bamboos and imported five-year-old red sealing wax palms from Thailand, known for their pop of bright red crownshafts and leaf sheaths are also present. Evergreen perennial hanging plants, like sword ferns, or the peculiar and temperate elkhorn fern, adorn the property's public spaces, with white spider lilies peaking on FCC Angkor's roofs and terraces, as leafy pandan plants circle big trees.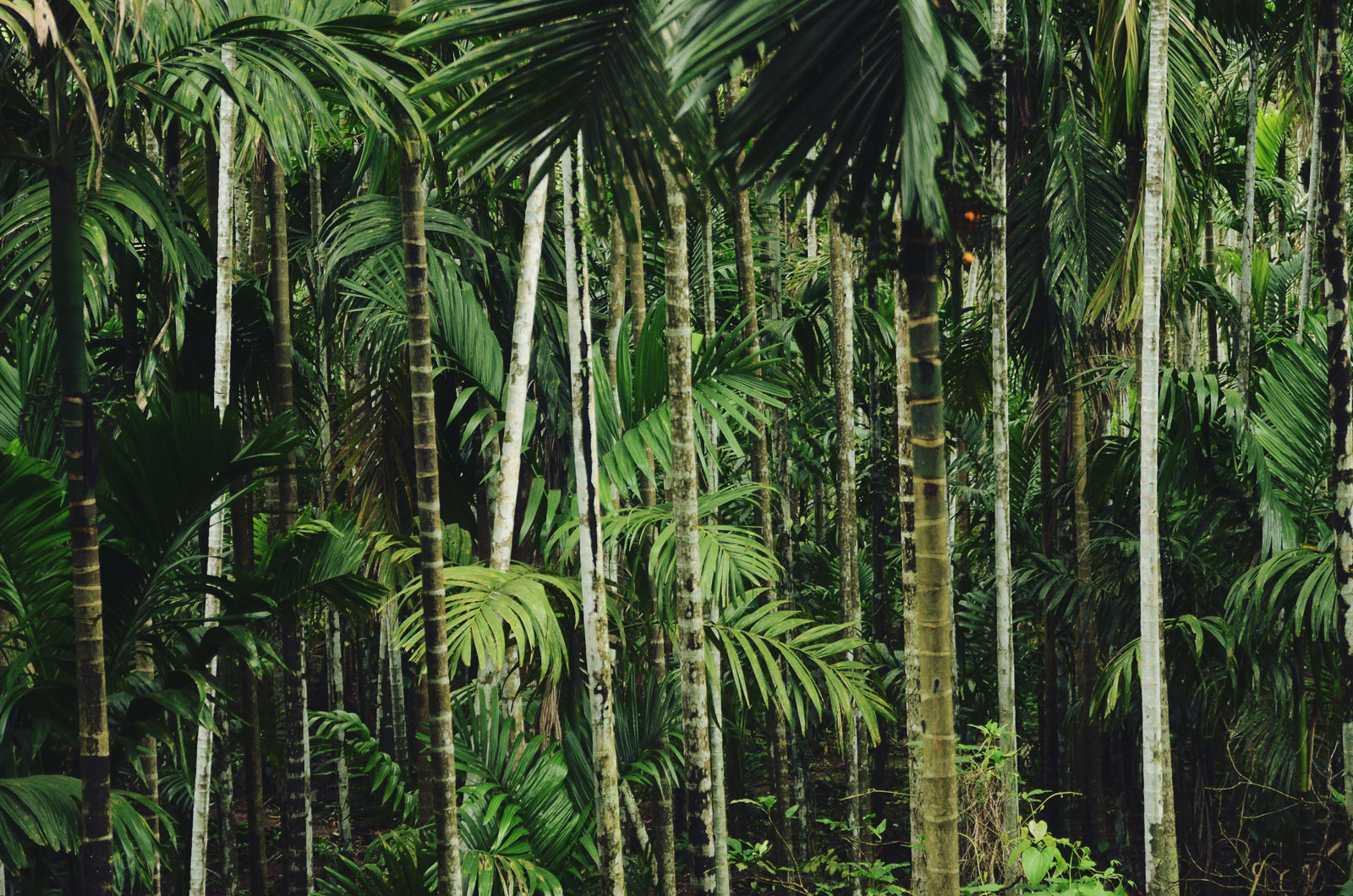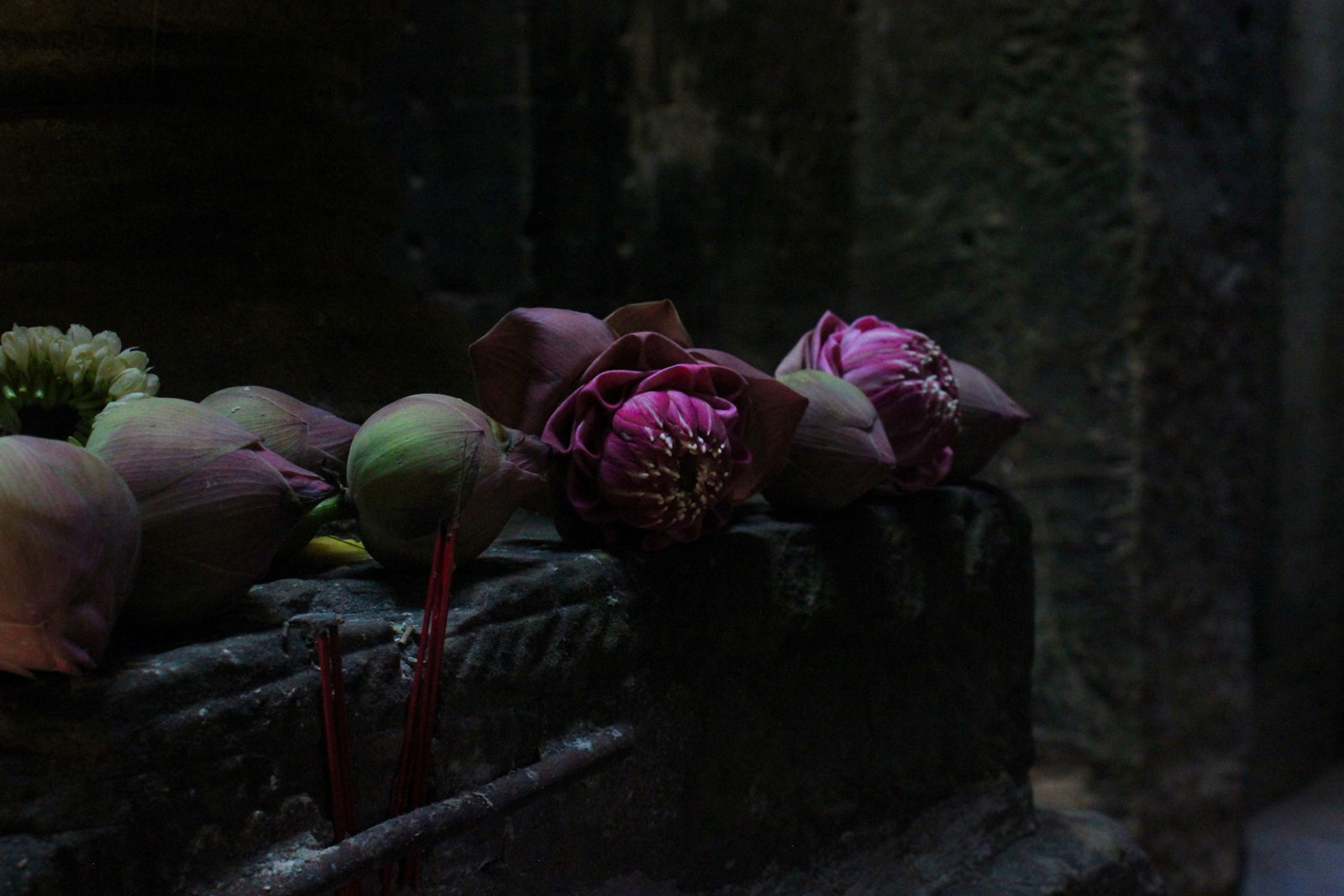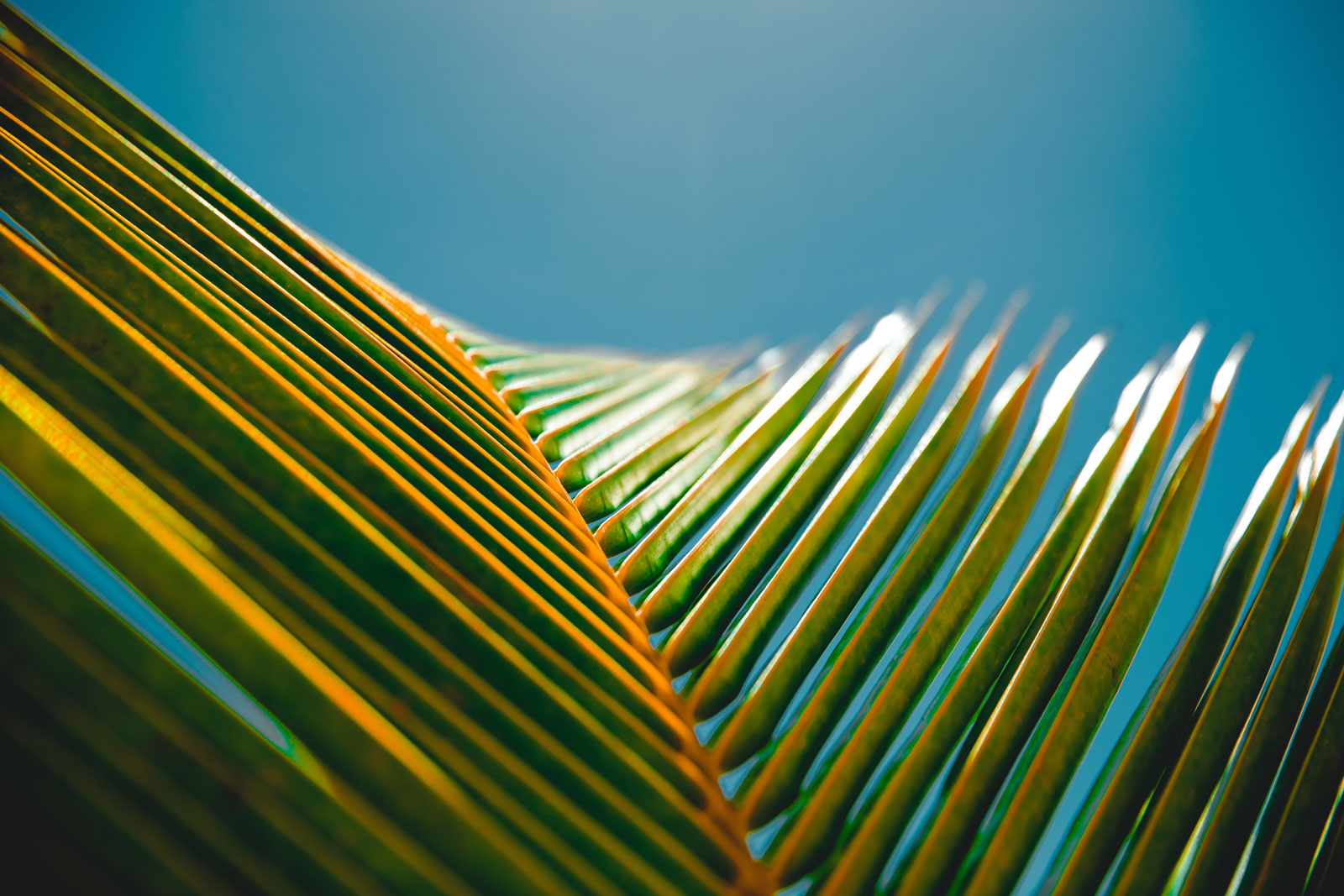 A predominately tropical wet and dry climate in Cambodia's northwest, Siem Reap's habitat allows for seasonal tropical species and rich biodiversity. Next door at the Royal Residence, local bats, visible during sunset, hang nearby in the palace trees, past the wall of rapidly climbing woodsy vines and yellow flowers, known as cats claw creeper. Onsite and in the streets, macaques make the occasional guest appearance.
Suffice to say, plant life at FCC Angkor is inherently unique, serving a wide-array of purposes. Green palm planters outside of rooms provide greater intimacy, while salvaged rain tree branches were fashioned into furniture for public and private spaces. The property's lemongrass plants similarly function as compost-friendly straws, are used to brew soothing herbal teas, and help to ward off mosquitos. Meanwhile, aloe vera and herbs grow upstairs at the Mansion, for a garden-fresh feel. For the environmental enthusiast or casual passerby, this is a nature-forward destination to love.