Cambodian culture and craft abound at FCC Angkor
July 30, 2019 by Staff
With a newly renovated and expanded look and feel, FCC Angkor and its tropical modernist designs, inspired by its French colonial heritage and the vibrant, natural landscape that surrounds it, makes for a magic, serene-like setting in the heart of languid Siem Reap. Equally ever-present and perfectly complementary to the spaces' architecture, is the property's commitment to the timeless artistic rituals and practices of Cambodian craftsmanship, culture and design.
If sacred trees and the magic of neighboring Angkor Wat's temples comprise the noble spirit of FCC Angkor, these artful, bespoke touches—whether handmade finishes or custom furnishings—are its crown jewels, emblematic of the local community of craftspeople and the cross-generational artisans whose artworks feature in the guestrooms and public spaces, including The Mansion and Scribe bar and grill.
Dating back hundreds of years, the history of Cambodian art first flourished during the Khmer Empire around the area of Angkor, and has seen a recent revival in modern day. Even FCC's Hanuman logo, whose sculptural, contemporary take adorns FCC Angkor's front lawn, luring guests in from the riverside, is an ancient, beloved deity, popular in Jainism and Buddhism and a universal symbol for strength, scholarship, faith, excellence and love. Not only is Hanuman an integral part of the Cambodian epic poem Reamker, the monkey king is similarly highlighted across numerous etched scenes in Angkor Wat's majestic temple complex.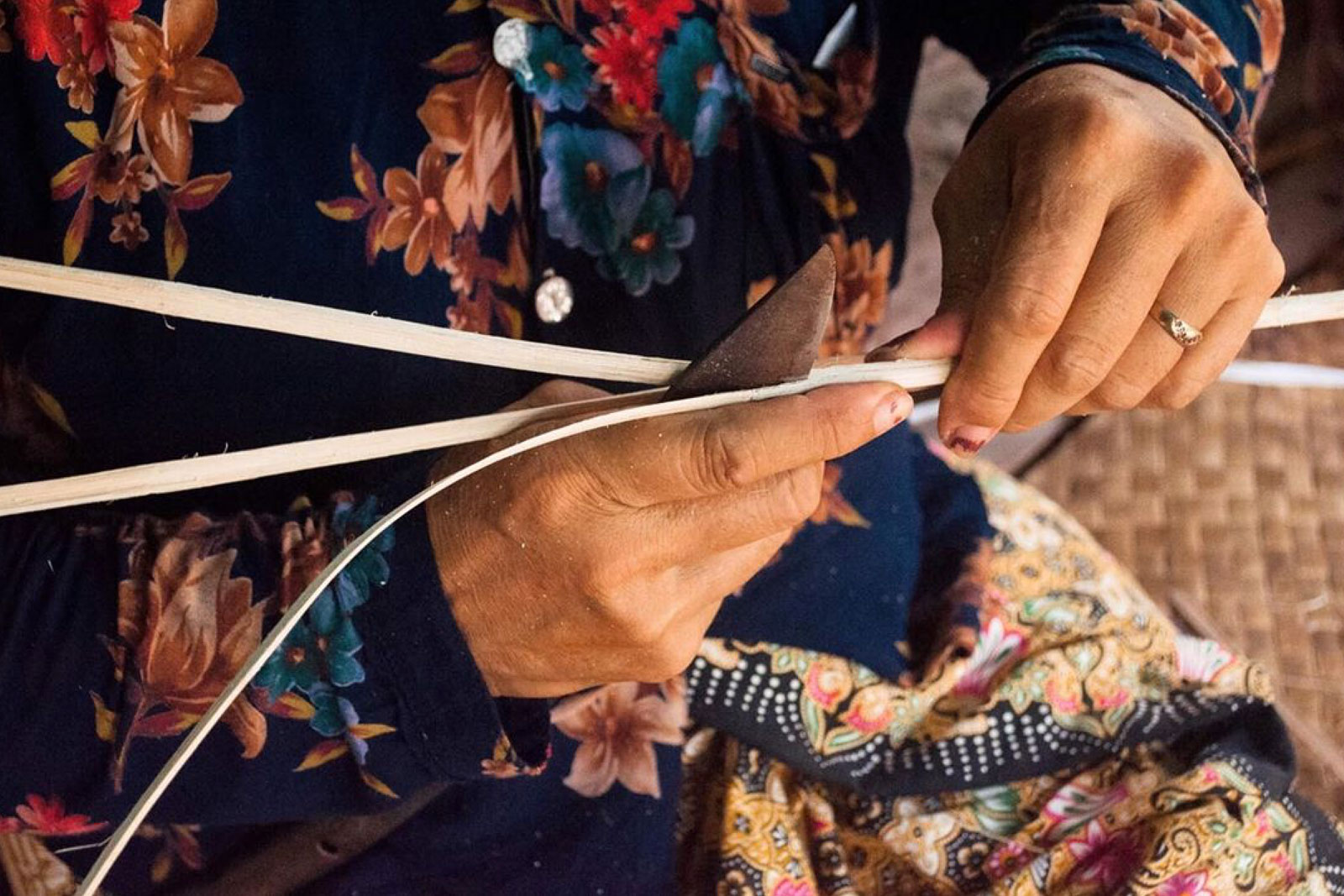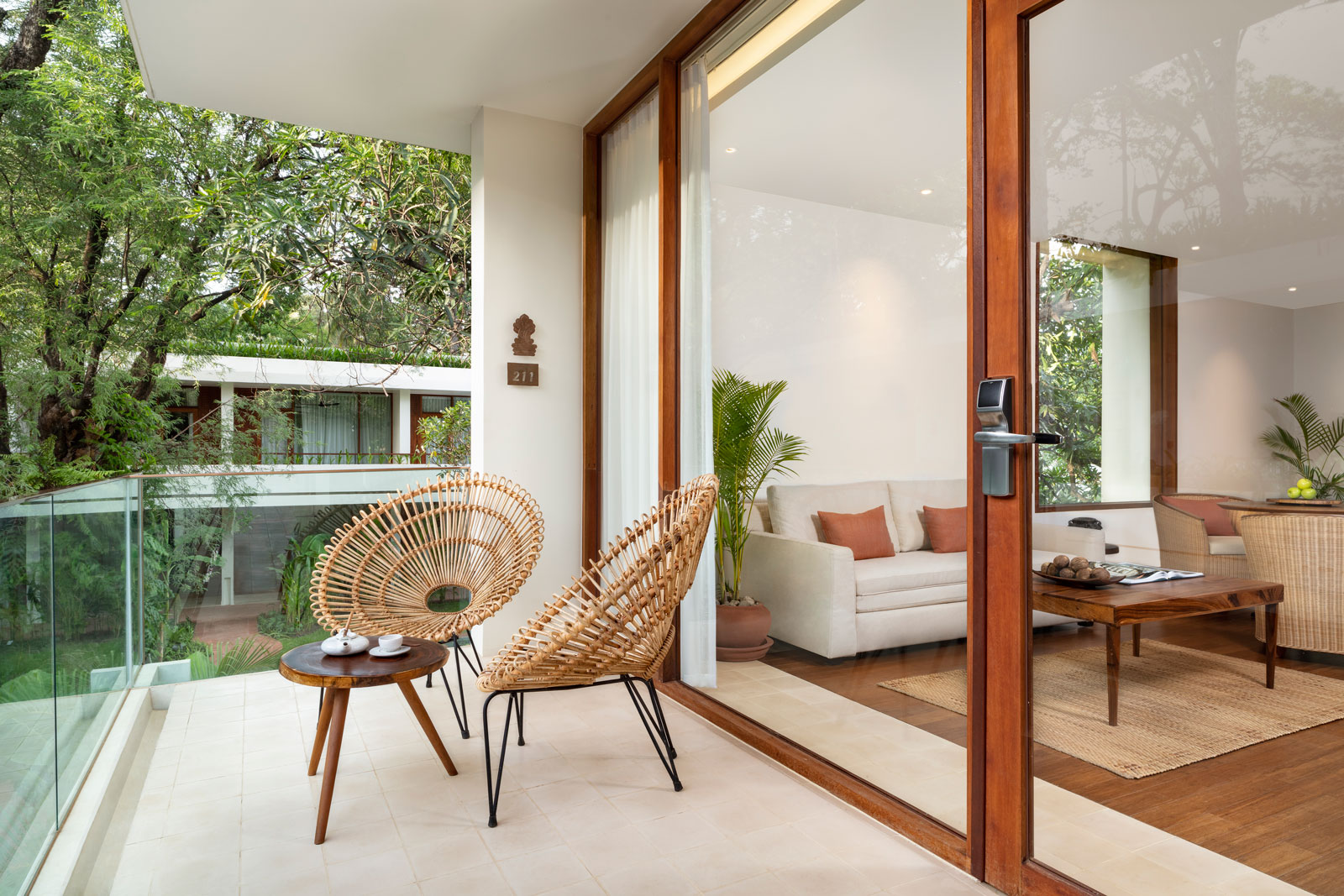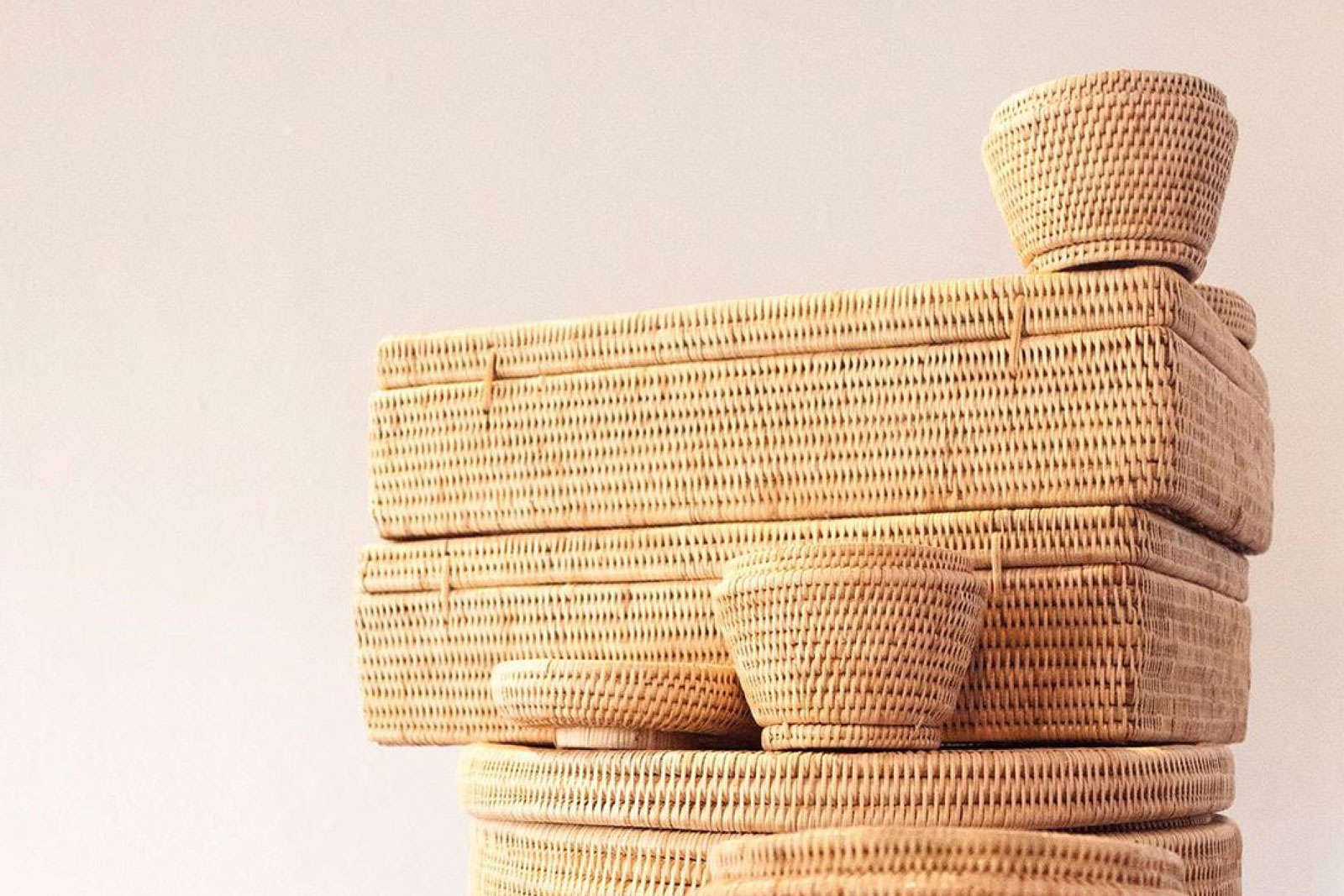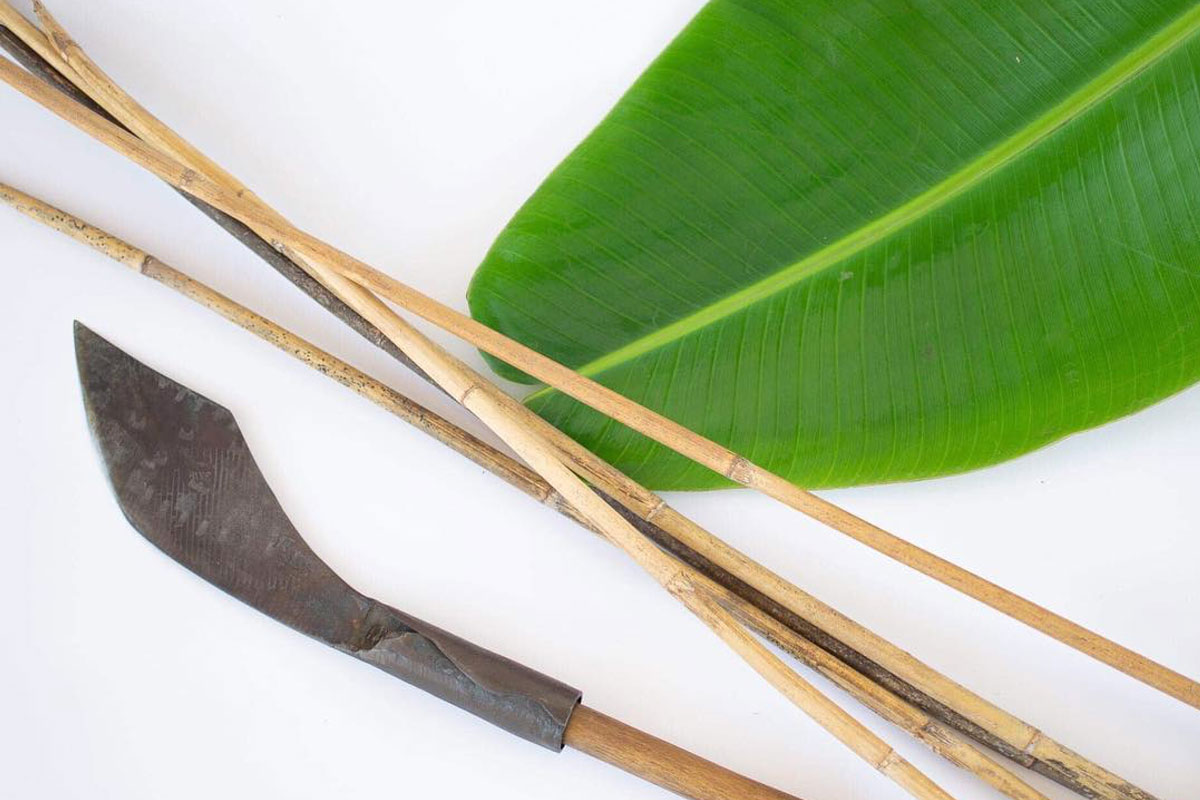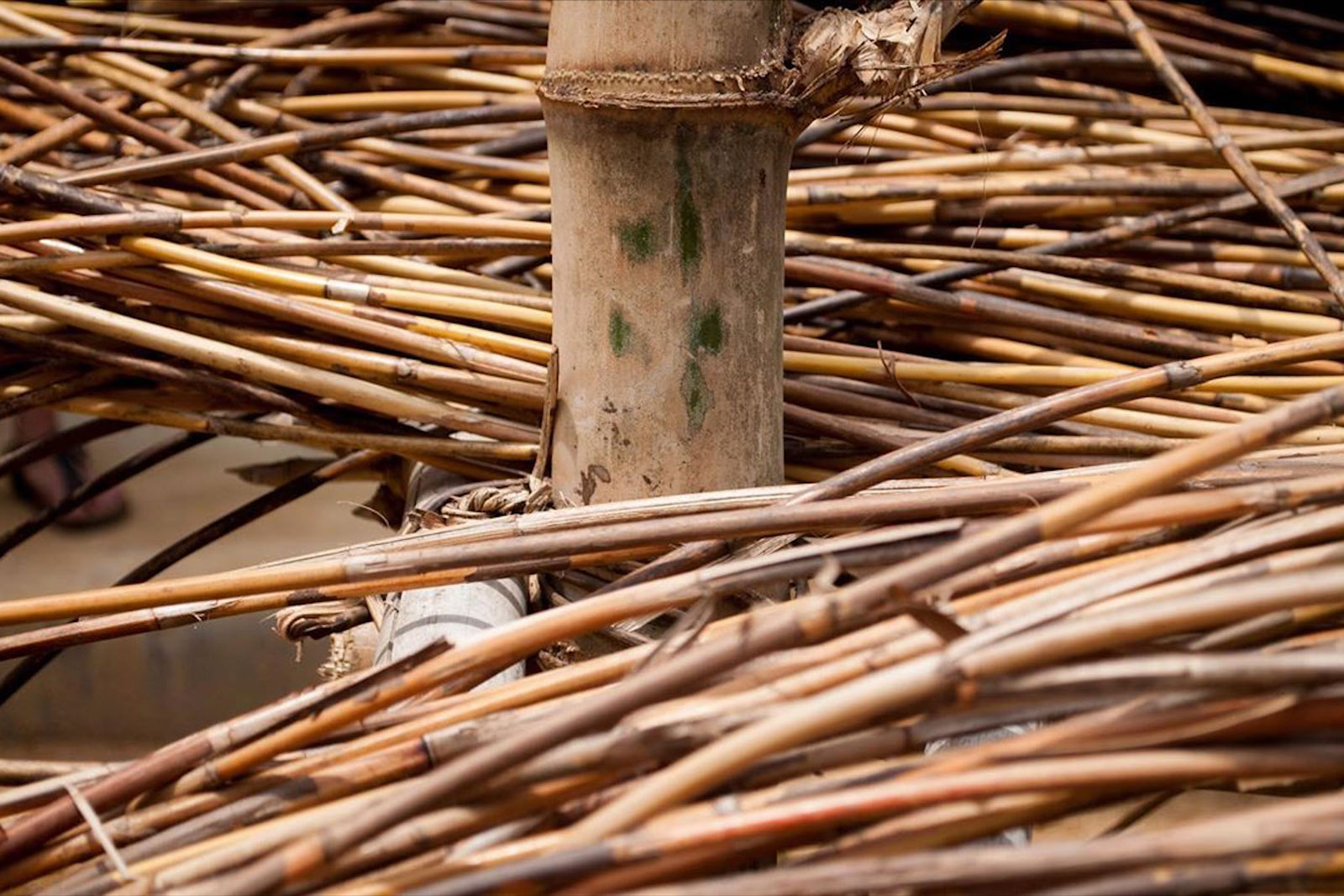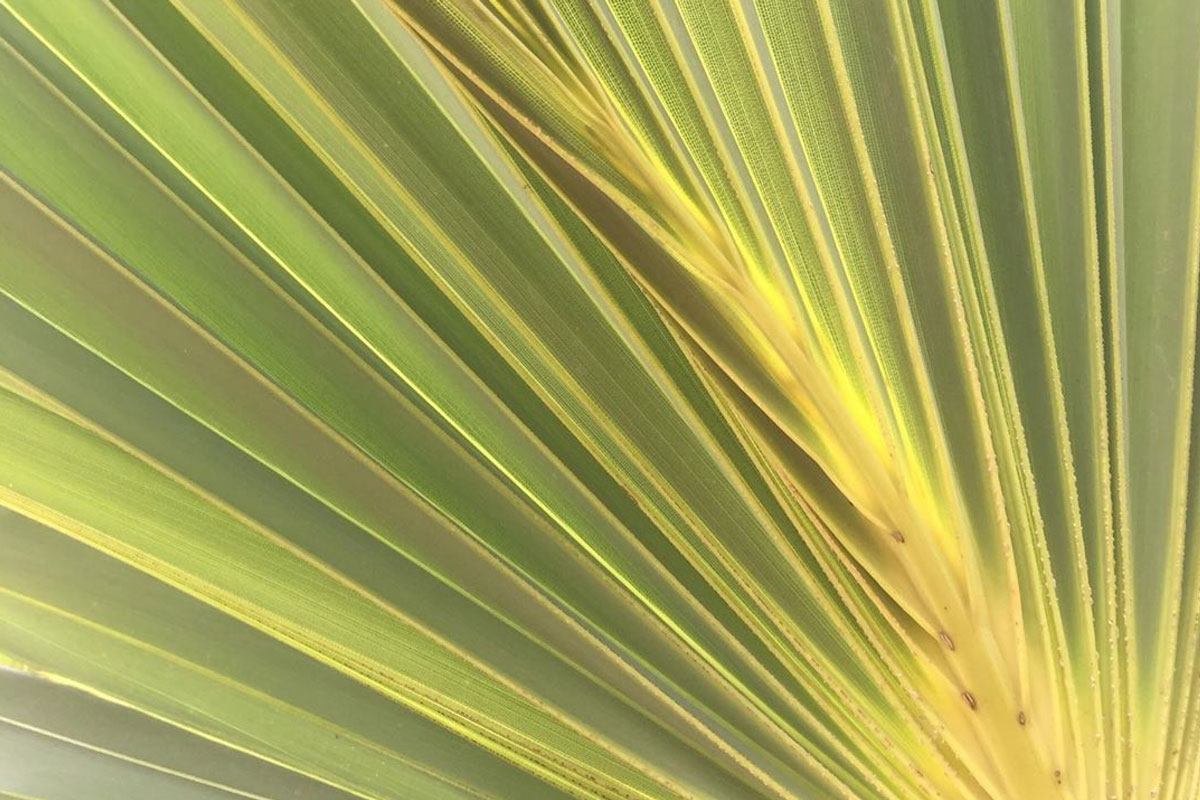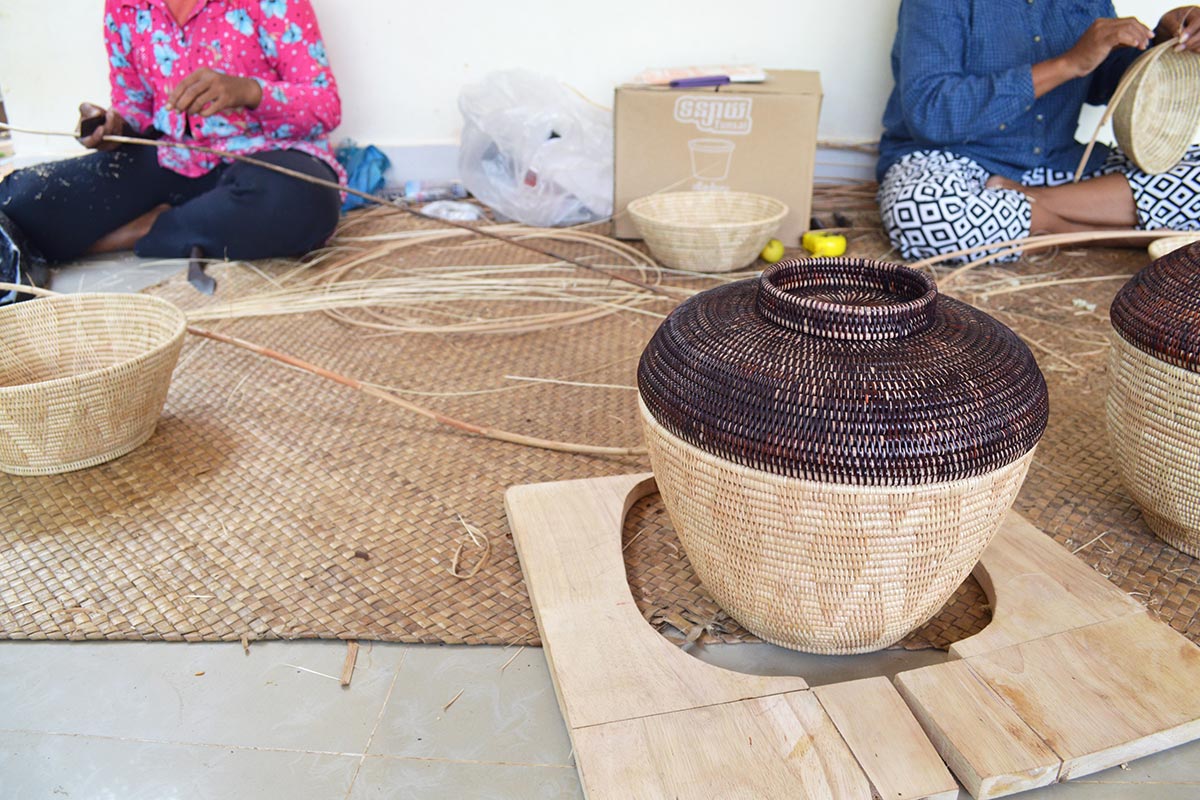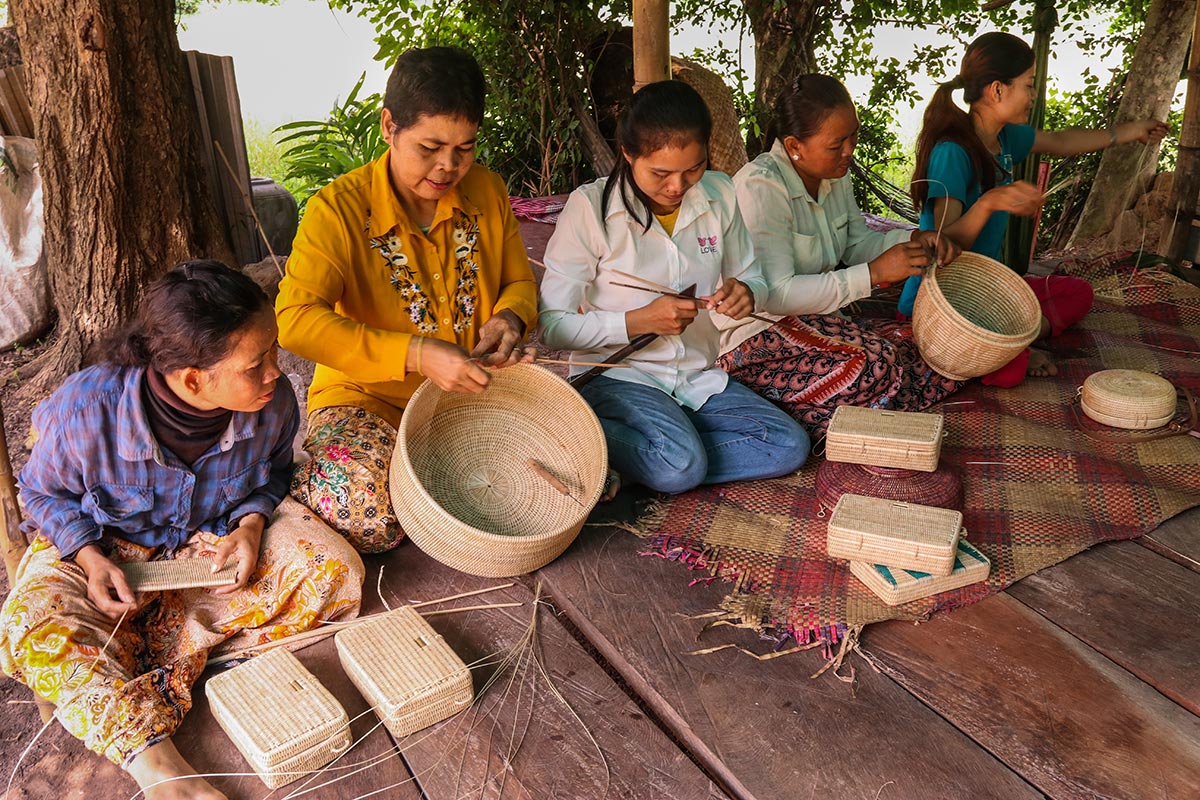 To better understand the remarkable showcase of talent and artisans whose work lives throughout FCC Angkor, a few standout makers are spotlighted below:
WOVEN WONDER
Co-founded by Ka-Lai and Barong, MANAVA's hand-woven baskets and bags come from the enterprising women of Bro Yuth village, on the road to Krabey Riel from Siem Reap. Equally decorative and functional, these traditionally patterned pieces are derived from organic shapes found in nature: fish teeth, lotus flowers or the spine of dragons. Using local, fast-growing palm from the riverside, as well as rattan woods and thorny willows, all of which are dried and cleaned before weaving (one FCC woven bin takes approximately four days to make by hand), this intricate technique, which is shared amongst 15 women, is passed down from one generation to the next, creating a local economy that empowers the community, addressing lifestyle and educational needs, as well as issues of domestic violence.
RUSTIC RATTAN
Bunnaruon and his close-knit family of rattan weavers have been making hand-woven furniture for over twenty years. In an open-air workshop adjacent to his family home in Siem Reap's suburbs, local woods from Kratie Provice in Cambodia's northeast are prepared into stockpiles, and precisely fashioned by burning and bending into artful forms and shapes. Responsible for FCC Angkor's specially-designed, sunken sun chairs (which take up to two days to make, due to their complexity), Bunnaruon and his team's artisanal loungers strike a harmonious chord with FCC's spaces, like Scribe bar and grill, providing endless comfort, authenticity and ease.
COPPER GALORE
Bun's uncle Sam Orn is the late proprietor and founder of Sam Orn Silver Handicraft in Siem Reap, whose family trade pre-dates Cambodia's independence from France in 1949. In addition to silversmithing, Bun and his team specialize in etching copper plates by hand, chiseling traditional sketches and designs into large sheets of copper plating with a hammer and screw. Resting atop a glue tree base, these sheets are methodically and meditatively carved, forming a total of 38 uniquely different designs, which take weeks to accomplish (two pieces are completed in a day's time). These illustrious metal plates, in the forms of gestural Hanumans and native flora and fauna from Cambodia's rich folkloric history, are used to complement decorative signage and room numbers at FCC Angkor.