Behind the design scenes at FCC Angkor
July 30, 2019 by Staff
"It's not a hotel, it's a home," says Malee Whitcraft, the Dutch-born, Bangkok-based talent who oversaw the uniquely renovated and expanded FCC Angkor—Siem Reap's revered riverside institution and French-colonial style mansion along Pokambor Avenue and the languid Siem Reap River, nestled between Streets 02 and 03.
Surrounded by towering, centuries-old trees, FCC Angkor sees reintroductions, from the restored Mansion terrace to the additions of Scribe bar and grill and 80 contemporary rooms, all designed around these god-like arboreal creatures (there's even an in-house tree doctor), with warm, inviting spaces inspired by nature that reinforce the original intent of Gary Fell's tropical modernist designs and its roots in French colonial history.
What results is a breathtaking reinvention that bridges past and present, with artful areas and intimate nooks that feel decidedly honest, authentic and sublime, a retreat that harmoniously blends into the local environment, drawing magic from neighboring Angkor Wat and its temples, the nearby jungles and life-giving Tonle Sap.
"We wanted it to be relaxed, a place where anyone is welcome. It's about being happy and enjoying life, and to share in this space the liveliness and spirit which FCC was built," Malee says. Particular attention was paid to highlight the best of local culture and hand-crafted design details from Cambodian artisans, including stone cutters, bamboo weavers and textile makers, while the greenery itself, from thousands of homegrown lemongrass plants to cherry-picked palms, add charm, transporting guests away from the stresses of everyday life.
Even vintage typewriters, an ode to the FCC's first outpost, FCC Phnom Penh FCC Phnom Penh, where expat journalists and war correspondents would gather to share stories and unwind since 1993, were collected from antique markets around the world as thoughtful, decorative in-room touches, alongside Khmer sayings and aphorisms inscribed on the guestroom walls.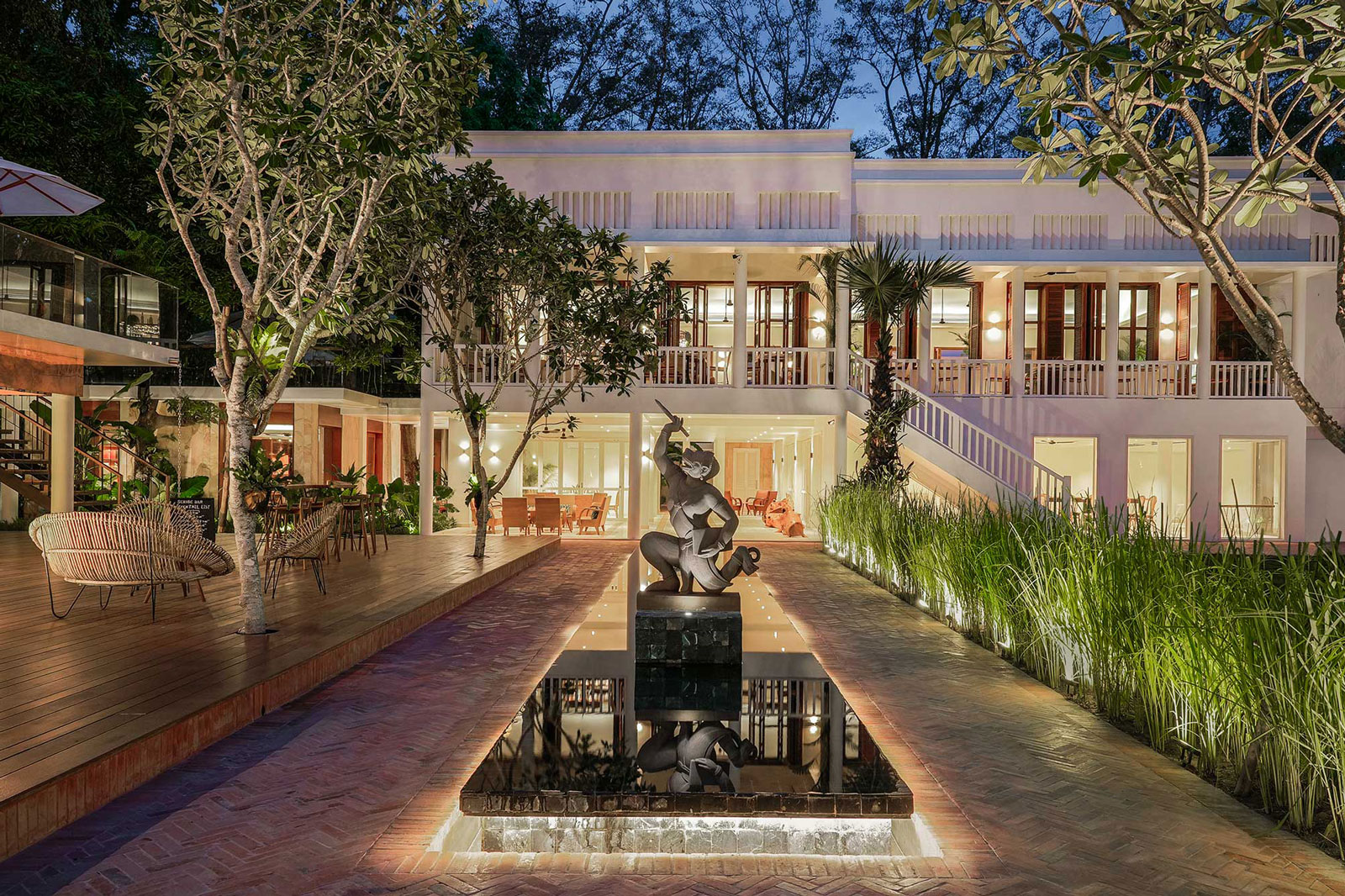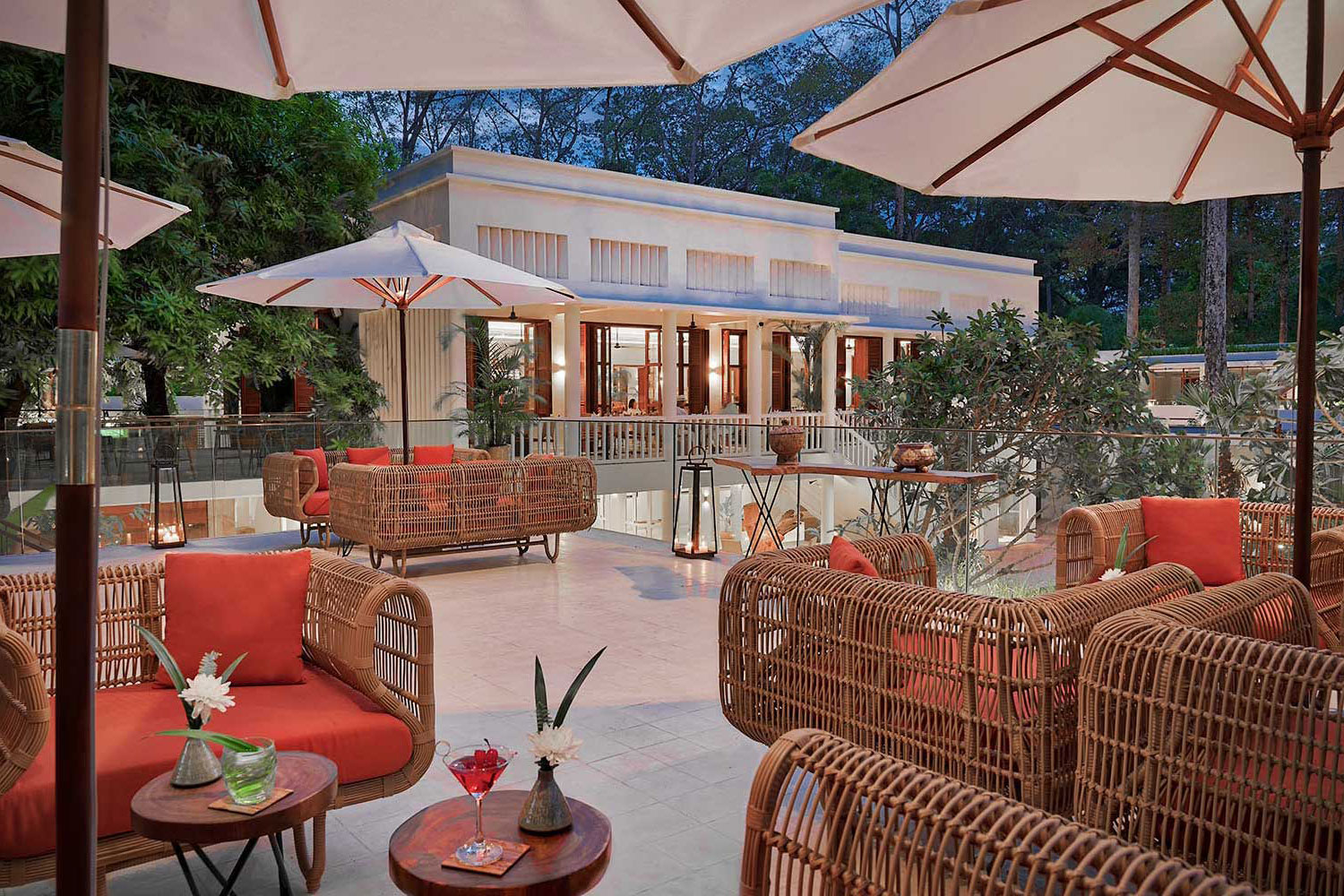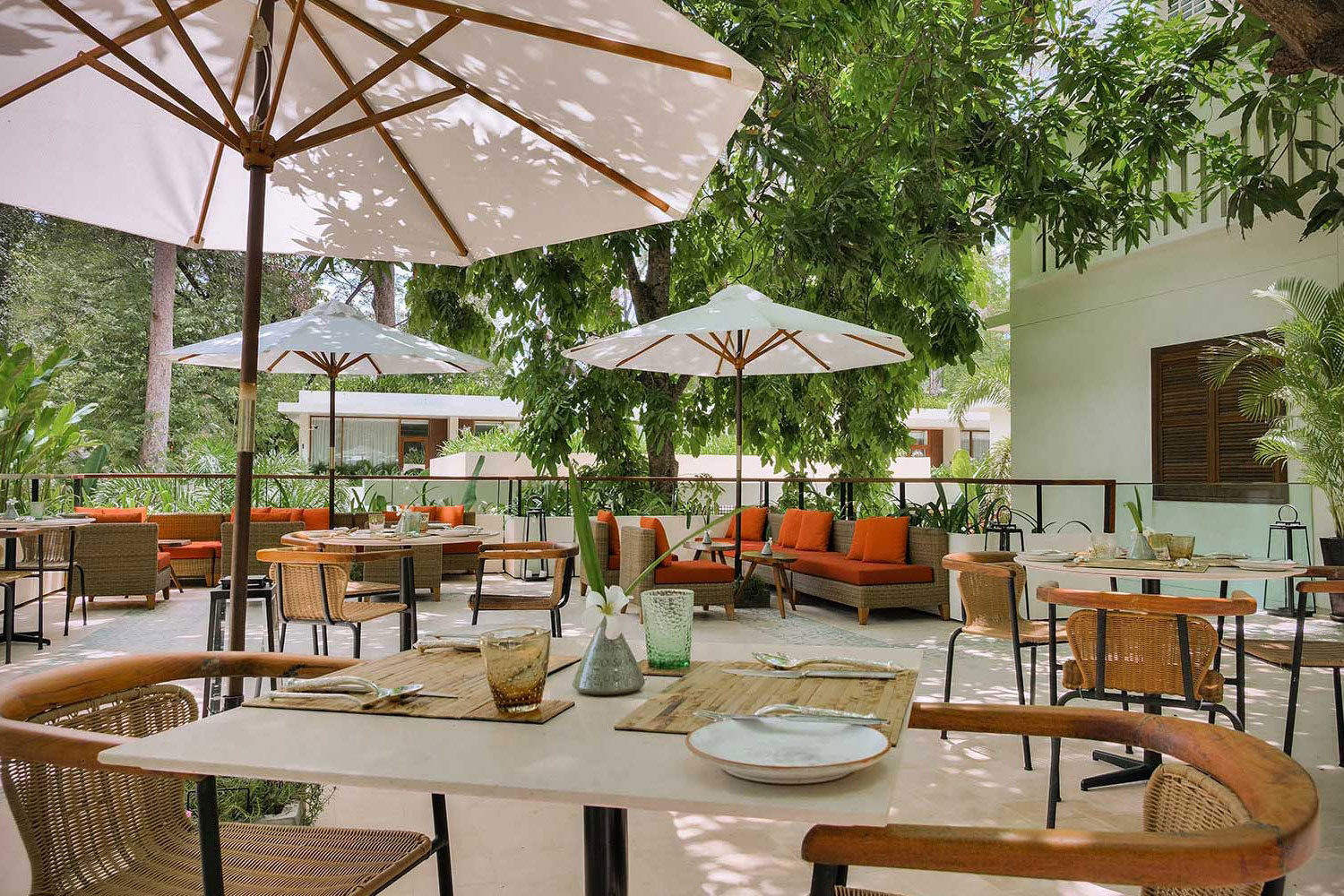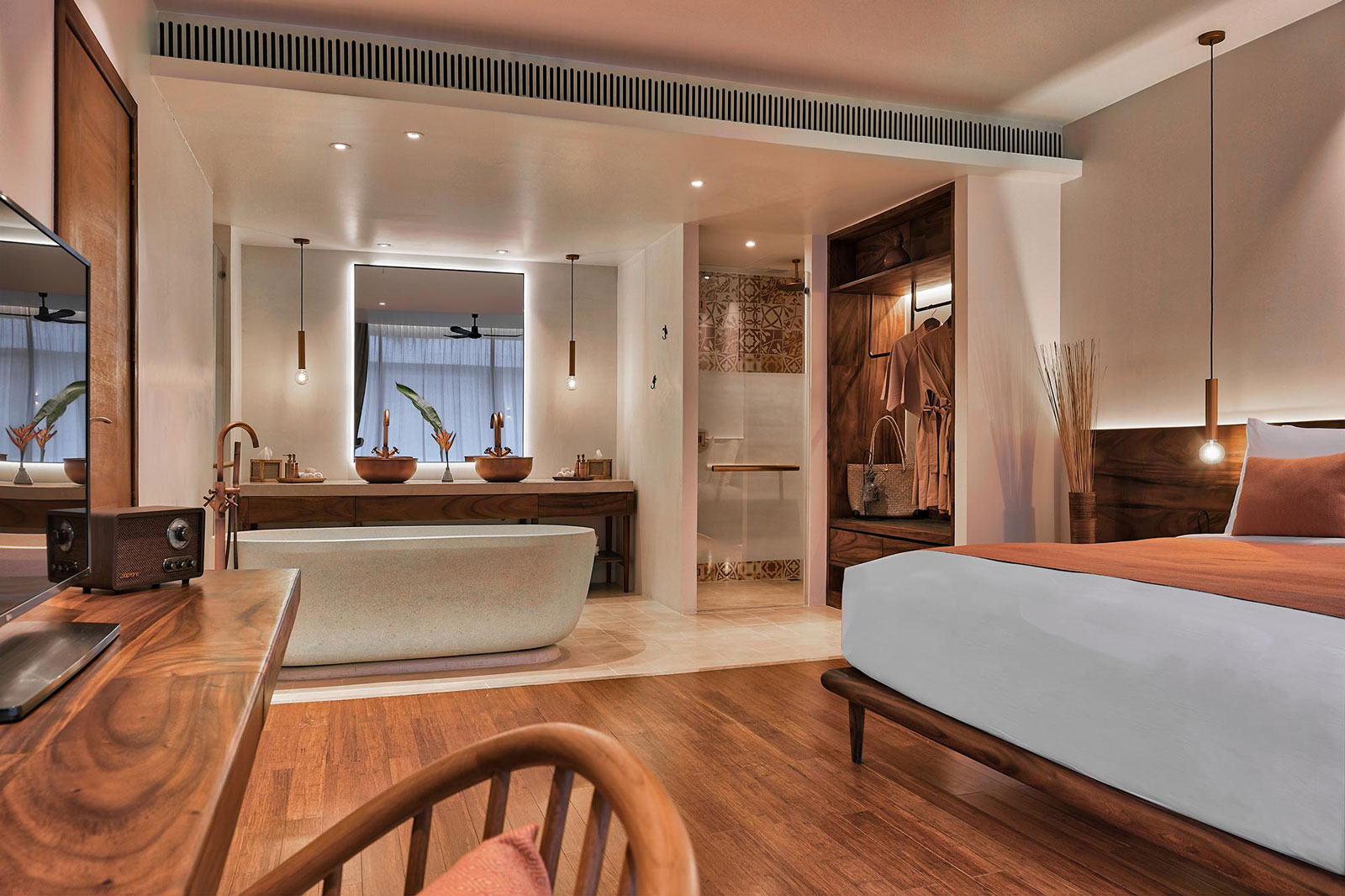 Phnom Penh's Bloom Architecture also collaborated with FCC's team to create visual codes, using sustainable materials like renewable rain tree wood from the property to make bedframes, coffee tables and a striking communal table at Scribe, or natural sandstone, reducing the overall architectural use of concrete. FCC Angkor's color palette also boasts white, neutral tones with the occasional pop of warm hues, whether earthy oranges or red clays and coppers, to complement the vibrant green.
"When I came here [to Siem Reap] in 1992, and then again in 2003, Angkor Wat was virtually empty," Malee recounts. "I always loved the design of the FCC Angkor and the whole feel of it. It was, at that time, very modern and artistic. We wanted to embrace that sentiment wholeheartedly, and I'm fortunate that everyone has felt tremendously passionate and proud of the project, including the staff, who have been an integral part of the process."
"I have one rule, and that is to always work with nice people," she continues. "The second is that I like to go around and find useful things that you can use in day-to-day life, making them a part of the design." Every touch point is considered, from the commissioned, hand-etched relief in the sala, signifying a sense of arrival, to the collected, whimsical tomes from Bangkok's Chatuchak Weekend Market in the property's library or the presence of multi-functional, hand-woven Manava baskets made by a community of enterprising women in Siem Reap's Bro Yuth Village.
What does she love most about FCC Angkor's new look? "The openness, and the inviting atmosphere," she replies. "The public spaces are accessible to everyone, so people can just see us and walk in. At the same time, guests still retain privacy in the rooms. It's a fun place to stop by whenever, at any time."
Like a home away from home, FCC Angkor's doors are wide open—won't you come in?